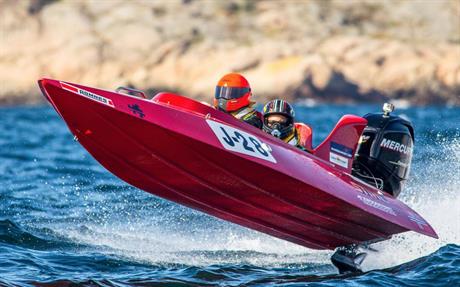 Langesund water festival 2017
Grenland Racerbåt Club has the pleasure of inviting to a new Langesund Water Festival which includes Norway Championship for offshore classes V 60, 3A and 3C, divided into two separate races! In addition to the NM classes, we also invite Thundercat and Sportboat Classes 2,3,4,5 and 6.
The race is held by NMF's national and UIM international rules. Advertising is permitted under Norwegian law. The organizer reserves the right to sponsor advertising on the participating boats according to UIM's rules.
See details:
http://www.nmfsport.no/Offshore//Invitasjoner/2017%20NM%20Langesund.pdf
Adress

3970 Langesund