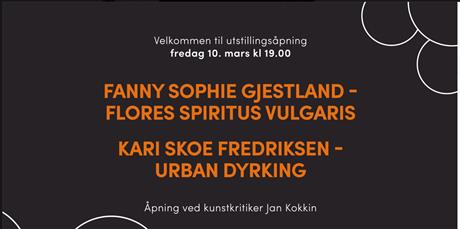 Kari Skoe Fredriksen & Fanny S. Gjestland
Kari Skoe Fredriksen: Urban cultivation
In the project "Urban culture" Kari Skoe Fredriksen plays with our common perception of what is beautiful and what is perceived as something undesirable. Through two everyday plants - dandelion and geranium - she emphasizes how two strangers plants in our fauna has evolved to completely different meanings; one unwanted, the second desired.
Fanny S. Gjestland: Flores Spiritus Vulgaris
With "Flores Spiritus Vulgaris" Fanny S. Gjestland gives a input into the debate about the green shift. In addition to a clear incitement to reuse, the project also provides associations to cloning and calls into question the community needs to "decorate" in nature.
Adress

Tømmerkaia 19
3732 Skien