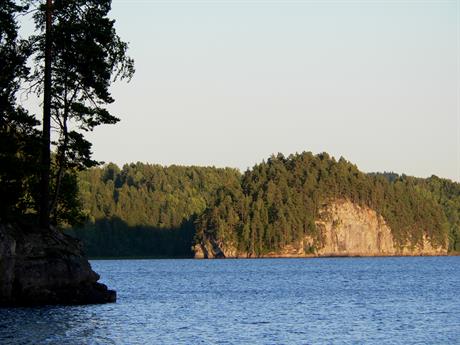 Bygdeborgen "Børja" ved Gorningen
On a headland at the south end of the Gorningen lake lie the remains of a refuge from the migration period, named "Børja" 
When the bonfire beacon was lit, people and livestock sought refuge there.

The sheer cliffs made it natural protection against bands of robbers. 
There's a marked footpath from the bathing place. 
Adress

3748 Siljan

Downloads