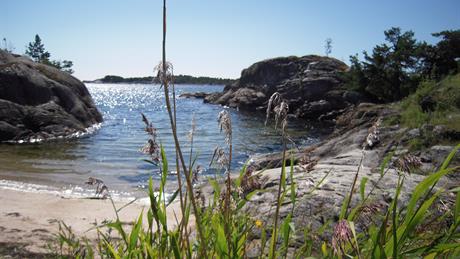 Ivarsand, a beautiful beach along the coastal trail , © Steinar Skilhagen
Prisgrunn og Ivarsand - Bamble
You can grill the sausages, climb, pick shells, fish or swim.
Nice trail from Ivarsand to Prisgrund. Information board at Ivarsand.
Fine fishing possibilities from the rocks.
Ivarsand is handicapped accessible. Toilets.
Key to the boom can be lent for special needs (please contact the parks department in Bamble County).
Adress

3960 Stathelle

See also