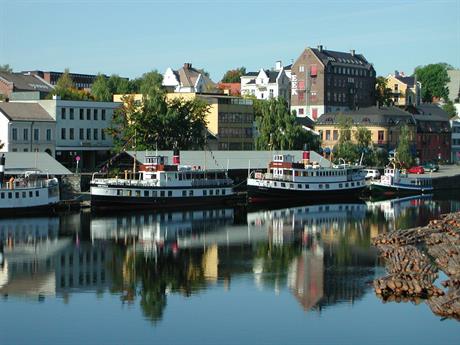 Cultural trail - Bakkestranda-Bryggevannet, Skien
Bakkestranda-Bryggevannet cultural trail in Skien is a 1.8 km trail along Hjellevannet and Bryggevannet lakes.


Starts at Bakkestranda, a green gem in Skien with a large number of restored timber houses.
Selected features of hte trail are illuminated in the evenings as part of the MORILD lightning project.
Download our brochure below and join us for a historical walk.
Adress

3724 Skien

See also

Downloads