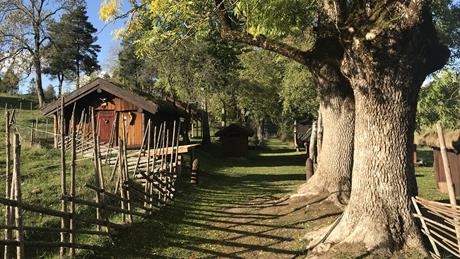 The cultural trail Århus-Venstøp-Fossum-Århus
The cultural trailat Århus in Skien leads through an area of the town steeped in history.
The trail start and finish at Århus, 3 km northwest of the centre of Skien.

Along the way you will pass the Iron Age Farm, the Henrik Ibsen Musum (Henrik Ibsen childhood home), burial mounds, rock carvings and Fossum, the site of the former ironworks and a lot of other interestin history.

There are info boards along the path.
Adress

3724 Skien

See also

Downloads